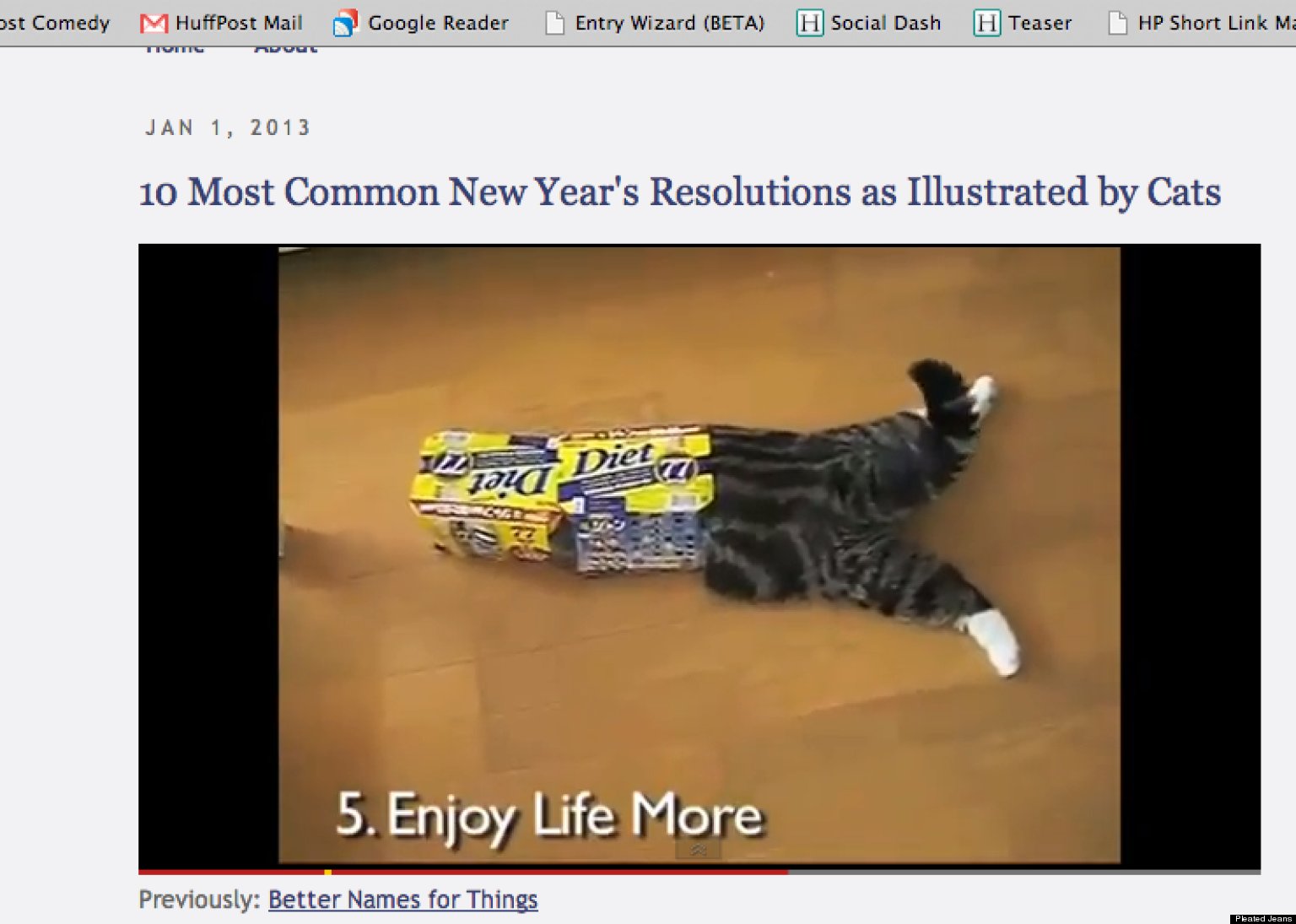 by The Urban Blabbermouth
~
It's that time of the year again when I start to think about what became of this year's New Year Resolutions. Last January, I was stingy and I made only two resolutions on the belief that I could concentrate on only these two items and improve my chances of succeeding. It did not turn out that way.
The first and I suppose the most common New Year's resolution is to lose weight. We all make that one and we all seem to fail at it. I am no different and I want to make some excuses for my failure. Obviously I cannot claim that the dog ate my lunch since I don't have a dog, so what kind of excuse can I give and yet sound reasonable. I can always blame someone else - my wife. If she did not cook so well then I would have lost the weight. She made the most scrumptious roasted Rosemary Chicken, Coq au Vin, Chicken Tandoori, Chicken Parmigiana, Chicken Piccata, Jerk Chicken, and, Curry Chicken, and that was just week one. If I did not eat her cooking, she would think that she was a terrible cook and I would feel so guilty. I did not want her to eat alone so I ate with her. I ate her portion and mine, to save her from herself, you understand, so that she could lose weight too. See what a thoughtful husband I have turned out to be.
My other resolution was to save more money. Well, that did not work either. Here I really do have a legitimate excuse, two of them really. One, I just do not make enough money. It's simple, if my boss paid me more, then I would have more money to save. Second, my bills got bigger, much against my will. The worst is always the cable bill followed closely by the cell phone bill. We all know about the cable lament -- 1000 channels for hundreds of dollars each month and not a decent show to watch. Now the cell phone is second but is working hard to replace the cable bill as my most irritating bill. Used to be that cell phones were only to call people. Now, there are data plans, texting, and apps for shopping, travel, games, pictures and some for rather nefarious purposes, all of which cost much more money. The least thing done with a modern cell phone is to call people.
My next year's resolution will be the same as last. This is the fifth year in a row, an anniversary of a sort, that I have made the same two resolutions. All I can say is that I am in good company with the Lord on this. You know how the Lord works, keep repeating the same experience until we learn His lesson. I will keep repeating my resolutions until I learn my own lesson. Don't bother me with what that lesson is as I haven't yet learned it.
So, see you next year at this time.
___________________________________
Note: Photograph shows the world-famous Maru.