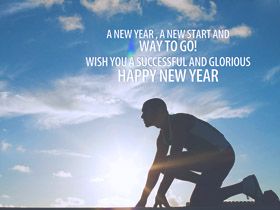 by The Urban Blabbermouth
~
Every year, the President of the United States gives a State of the Union speech. Following in his example, I shall give a State of My Year speech.
Ladies and Gentlemen of the Universe, the State of My Year was good. The first thing is that I made it to the end of the year in one piece. I am still alive and well. Whatever the good time or the bad time, here I am and to me this is the best news. Interestingly enough, I feel that have gotten wiser but I could not tell you one wise thing. I don't know how that is. My car also made it to the end of the year alive and well. It's ten years old. That like sixty in people years. I can relate.
First the bad news. There has been lots of illness in my family, from cancer, to knees, to back, and some other things. We are still here and working on improving our health. This year, we have run up against the limits of The Science of Medicine and crossed into The Art of Medicine. We ran into the limits of what doctors truly know and entered into the trial and error phase. "Let's do this and see what happens, then we will react to the results." Scary, but what other choice do we have? Doctors do not know everything as much as try try.
My father's treatments have worked so far. Knock wood. He is in good spirits and we expect that he will recover. My health has not gotten any worse but I do have some aches and pains that come from aging. I am the knees previously mentioned. Just getting older and slower. I like to go ooh and aah as I get started moving. My own personal sound effects. It sounds worse than it is.
I had little personal troubles other than my ailments, at least nothing out of the ordinary. Just the usual stuff of life. One of the utility companies did some stupid billing, some dumb thing with the meter. I am still struggling with them on that. My credit card was stolen in the breach of Home Depot, Target, or some other place. I don't know where the theft came from but I did shop in those places. The bank caught it and dealt with it. I ask them for more information but they did not want to say fearing that the thieves learn from it.
The good news is that I have started going to church in the middle of the week. I go to the big church in the downtown area. It is a huge Cathedral with the ancient architecture of spires and gothic trimmings. The place is always full of people. I light a candle and offer prayers for my family, friends, and even those people with whom I am in dispute starting with the utility company.
I am still married. Not that there was any threat in this area but I want to acknowledge my wonderful wife and how much I still love her and want to keep her around for some more years.
The company where I work had improved economics and so management announced some pay increases . This is the first increases since the pay freezes when the downturn began seven or more years ago. Hopefully it is a good sign that the economy is getting better all across the country and the world. I have gotten used to living with limited means and don't plan to change no matter what pay increases come my way.
I have met some nice people particularly the interns in my office. They seem so young and so lost. They are going to school but have no real definite shape to their future. They go to college and hope that their future works out in some way. I wonder if some person many years older than me would have said same of me. There is one fellow who wants to be a Fashion Designer. That's unusual but here he is studying business. I would have advised him to give up the business study for now and concentrate on clothes. He can always take up a business career later if designing doesn't work out. One intern wants to be a lawyer. Sheesh, we have enough of those but who am I to say otherwise.
Lastly, blogging has been interesting. I can write anything I want and there is at least a handful of people who want to read it. Blogging has been tougher than I thought. It takes so much time to get it right. So many times I have had to start over or to throw out an idea because I ran out of something to say after three sentences. I now have a fine appreciation for those authors who turn out book after book every year.
I do not know what will happen in the new year but right now, I feel blessed. Maybe that extra week day visit to Church to pray has more to do with it. One never really knows where and when God decides to show up to deliver His Blessing but you do know that He is always there.
Happy New Year and may God bless you all