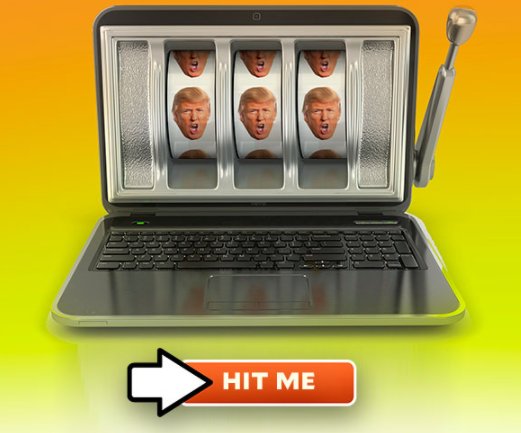 by The Urban Blabbermouth
~
America elected a Black man as President of the Unites States. Twice! Black people did not do this. If all the black people voted for Barack Obama, he would only get 13 percent of the vote. Throw in the Hispanics, the brown ones, not the white ones, and the vote would bloom to 21 percent. Not enough. So it was the white Americans who elected Barack Obama.

It is slowly becoming clearer why they would do that instead of electing the other white guy who ran against Barack Obama. Obama stood for change. His campaign slogan was "Change we can believe in" and "Yes We Can". The white people wanted him to change America to bring back their good old days.

There is a trend here starting with Barack Obama, the election of an improbable candidate, a black man, by white people in a unresolved racially divided America, who spoke of hope, change and an improved America ... to Donald Trump, another improbable candidate, white man with old 1950s white man tendencies, who spoke of improving white people's lives. Trump's campaign slogan "Make America Great Again" spoke to the white people of a return to their good old days.

The desire for a return to their good old days by white Americans has grown stronger since Obama, leading to the election of Donald Trump. If you look hard enough, and I didn't, you can find some experts who predicted that this trend exists and maybe what some of the implications might be. Just as easily, you can find experts who said that the trend was unimportant. How would anyone know who was right? Everyone was guessing differently and they were all looking at the same America. We can only know years later when it is plain as it is today that the trend was important. We will now bless those who are right and castigate those who are wrong.

The odd thing is that the experts who were right, were right by sheer luck. They won the Guessing Lottery. But that is not the point to take from this. The point is what trends are happening right now that we cannot tell are important, or which expert is right. This particularly applies to Donald Trump as there now abound many trends from his election and from his future actions. The answer will not be known for many years yet, long after Donald Trump leaves office.