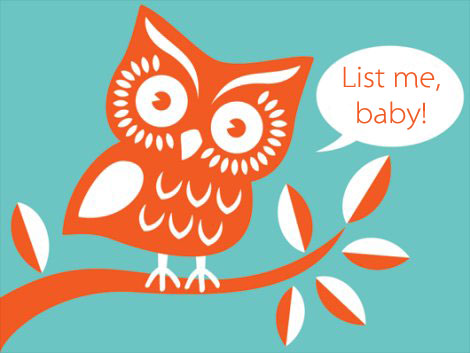 by Vol-E
I.
How many people make a daily to-do list? And breaking down that question, when we say "people," do we mean Americans? Residents of first-world countries? Do Nepalese water-carriers make to-do lists? I sometimes wonder about things like that. People for whom writing and reading are
not
 part and parcel of ordinary life -- how do they organize their time? I'm inclined to think that in many cases, there are few "optional" activities. You either get up and carry the water, or you die. No need for "reminders." That's something to think about.
I suppose that people for whom life is slightly more complicated but does not include literacy, the lists are kept in one's head.  Or social structures make it possible to check in with the family or the village so that everyone is coordinated and everyone's role is clear. People for whom writing things down is second nature, is this really an advantage? Does the ability to make lists encourage mental laziness? It's a matter of concern that for many societies, the old story-keepers are dying, and none of the history that they remember is being written down. When they're gone, it's gone. And we know what happens to civilizations that lose track of their history. For too many Americans, despite access to books and archives, it's happening anyway.  ...But no, today is not for political musings.
II.
From time to time, I've run across books and websites that encourage the following exercises: