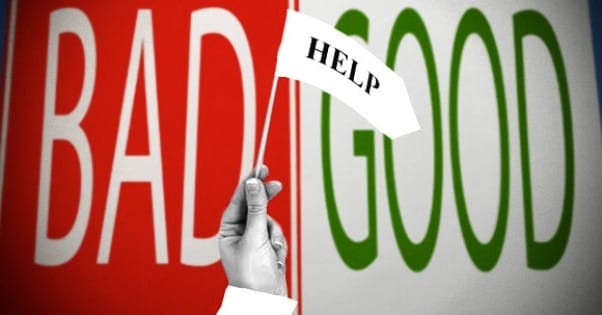 By Vol-E
First, I need to express the wish that 2017 won't be
"Same as it Ever Was"
when it comes to the stuff we didn't like about 2016. For many,
the political landscape
looks bleak, but many of those people are resolving to either
keep a positive attitude
and do what they can, or go flat-out Resolution: Revolution! and throw everything they've got into encouraging the Good and fighting the Bad. So I hope everyone gets their wish in that area, and that on a personal level, 2017 brings many delights.
I made a tally of the posts The Urban Blabbermouth and I did for
2016
; like many of the favorite blogs I read, I'm going to use today to comment and provide links, in the hopes that you will
go back and check them out if you haven't,
or go back to
enjoy them a second time
.
First and foremost, this blog probably would have ceased to exist about four years ago if
The Urban Blabbermouth
hadn't started sending me posts. I am really
grateful
to him for this and hope he will never
dream
of stopping.
He's a funny guy!
This year we met Lilly, a woman of a certain age who
isn't easily fooled or impressed by the dating scene
or popular trends in social relationships.
She can give most 20-somethings a run for their money
and some free wisdom.
The Urban Blabbermouth
speculated on
what a lottery win would look like
, something we've all done at least once in our lives. He described a scenario in which
sex workers went on strike
, and what their demands might be.
My
co-author
made several forays
into
pure
fiction
,
mostly
of the
speculative
type, but also a dandy little
noir
offering called
"Death By Romance."
My personal favorite among this
subset
is
"How the Cow Jumped Over the Moon."
I
shared a fable
that I first heard from the former minister at the UU church I attend. I liked it back then and still do. Hope you will as well.
"Office spouses"
were spotlighted, as well as
fashion trends
,
personality assessments
and
bathroom woes
, all
common threads
for us
working folks
. Neither of us is getting any younger, so there were
reflections
on
age
, loss, and
the passage of time
, as well as
retirement
and
what kind of
Baby
Boomers
we are.
Pop
culture and
technology
were often on our
minds
.
Some
advice
was dispensed, having to do with keeping
journals
and
lists
, and the
proper use of GPS
. About 45 years ago,
a friend's mother gave me advice
that has stayed with me ever since -- I'll bet she never knew the effect it had.
Since neither of us here at
Same As it Ever Was
has
much money
, we had
a lot
to say about it. We both
like to share
morsels about our everyday lives
, but not with too much
intrusive detail
, so you got to hear about our
spouses
, kids, friends, and
childhoods
.
There's
just a lot going on all the time
. We hope we did our best to enliven this blog and contribute to your reading pleasure. If any topics
occur
to you, let us know in the comments, and we will be very appreciative of not having to come up with
all
the ideas. Sometimes it's OK to rummage around among
old papers
, but usually not.
The very best to you in 2017!
Vol-E
The Urban Blabbermouth